Bjerkaker LearningLab - BLL
Bjerkaker LearningLab is a small NGO enterprice run by Sturla Bjerkaker with cooperating partners. BLL's core activities are based on adult learning and education, active citizenship and democracy, the quality of equality and project management and partnership.
Bjerkaker LearningLab på norsk/in Norwegian.
Bjerkaker LæringsLab er et enkeltpersonforetak som ble etablert i 2016 og som driftes av Sturla Bjerkaker med samarbeidspartnere. BLL er registrert i Brønnøysund som NGO med nr. 874 629 782.
I tillegg til å være partner i flere internasjonale prosjekter, jobber BLL bl.a. med studiebesøk, foredrag, artikler og andre oppgaver - spesielt innen feltet voksnes læring.
PÅ bildet til høyre blir den legendariske og over 105 år gamle Gösta Vestlund, Sverige, intervjuet av Sturla Bjerkaker til det globale magasinet Adult Education and Development.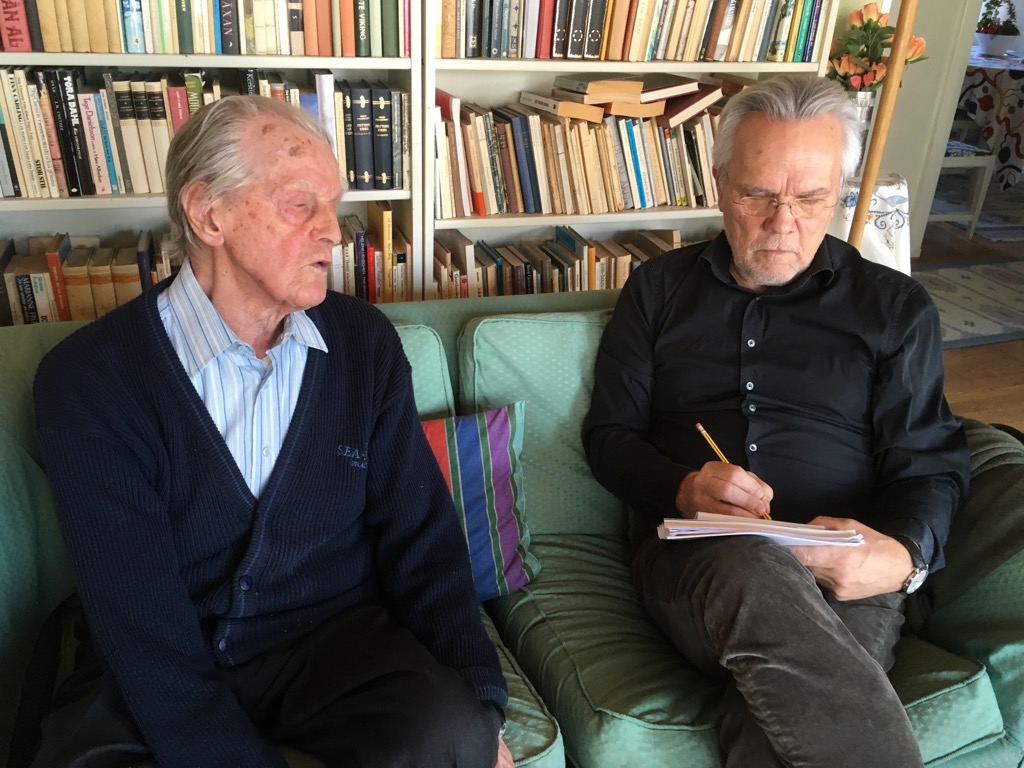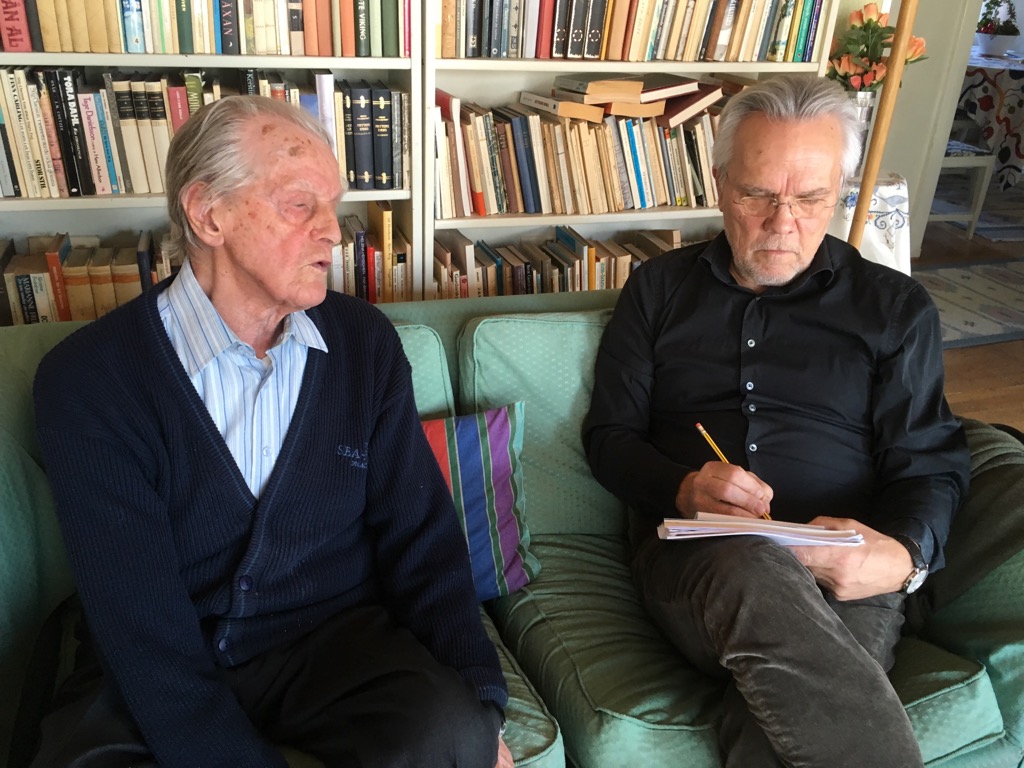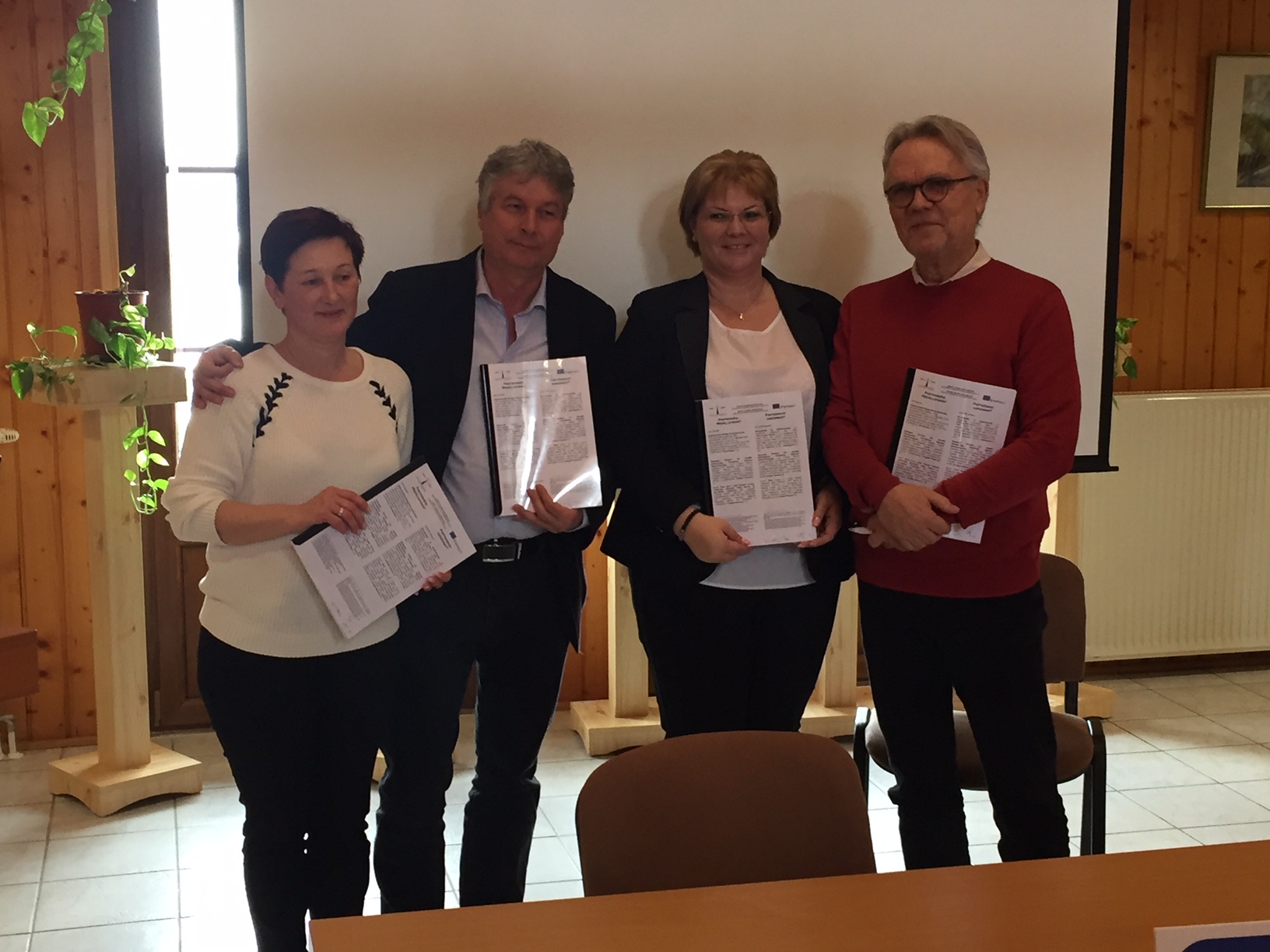 Bjerkaker LearningLab is currently engaged in several European projects as a partner:
ProAge - Preparation for Active Ageing - is an Erasmus + project coordinated by the municipality Alsomocsolad in mid Hungary, with partners in Hungary, Slovenia and Norway. BLL is the Norwegian partner. One of the tasks for BLL is to look at seniors engagement in voluntary organisations as a way of being physical and psycical active in "the third age".
The project partners at the first project meeting, winter 2019 (photo to the left)
Another project where BLL is the Norwegian partner is "Literacy for Democracy", and Active Citizen-project coordinated by Portugal. A high rate of illitarecy among adults in parts of Portugal is one of the challenges for this project.
A third project with BLL as partner is "Creating of Regional co-working centre for civic participation", cordinated by an NGO in Roznava, Slovakia. An old Monastry will be reorganized into a community centre. This is also an Active Citizen-project.
Other projects are still to be recognized.
More information: sturlabjerkaker@gmail.com
We would love to hear from you.
408.999.9999 • info@yourbiz.com